The healthy, tasty and natural escape for nomads

.

healthy escape,
tasty and natural
nomads

Discover all products

The healthy, tasty and natural escape for nomads

.

Fruit Ride , new range of 100% fruit snacks

Discover all products

100% Cooked in France

+ 50 tasty recipes

Selection of natural ingredients
Eat healthy, freely
Our freeze-dried meals
Snack BIO
Dish
Breakfast
Dessert
Outdoor packs
Our mission: A good and healthy meal, in complete freedom 🌱
For more than 30 years , our team has been concocting meals full of freshness, directly sourced as close as possible to our kitchen workshops: in the heart of the Landes de Gascogne, a few kilometers south of Bordeaux.
Made by nature lovers, for nature lovers, the VOYAGER range of freeze-dried meals is designed to allow everyone to enjoy a healthy and good meal, while fully enjoying moments of escape and freedom:
More than 50 recipes : breakfast, main course, dessert... to adapt to your needs.
A selection of vegetarian, vegan, gluten-free, lactose-free meals, local recipes ... adapted to your preferences and your diet.
Light and space-saving products in the backpack
Smart & practical packaging
Long-term conservation adapted to all climatic conditions ,
Nourishing freeze-dried meals, with high energy value.
Discover our universe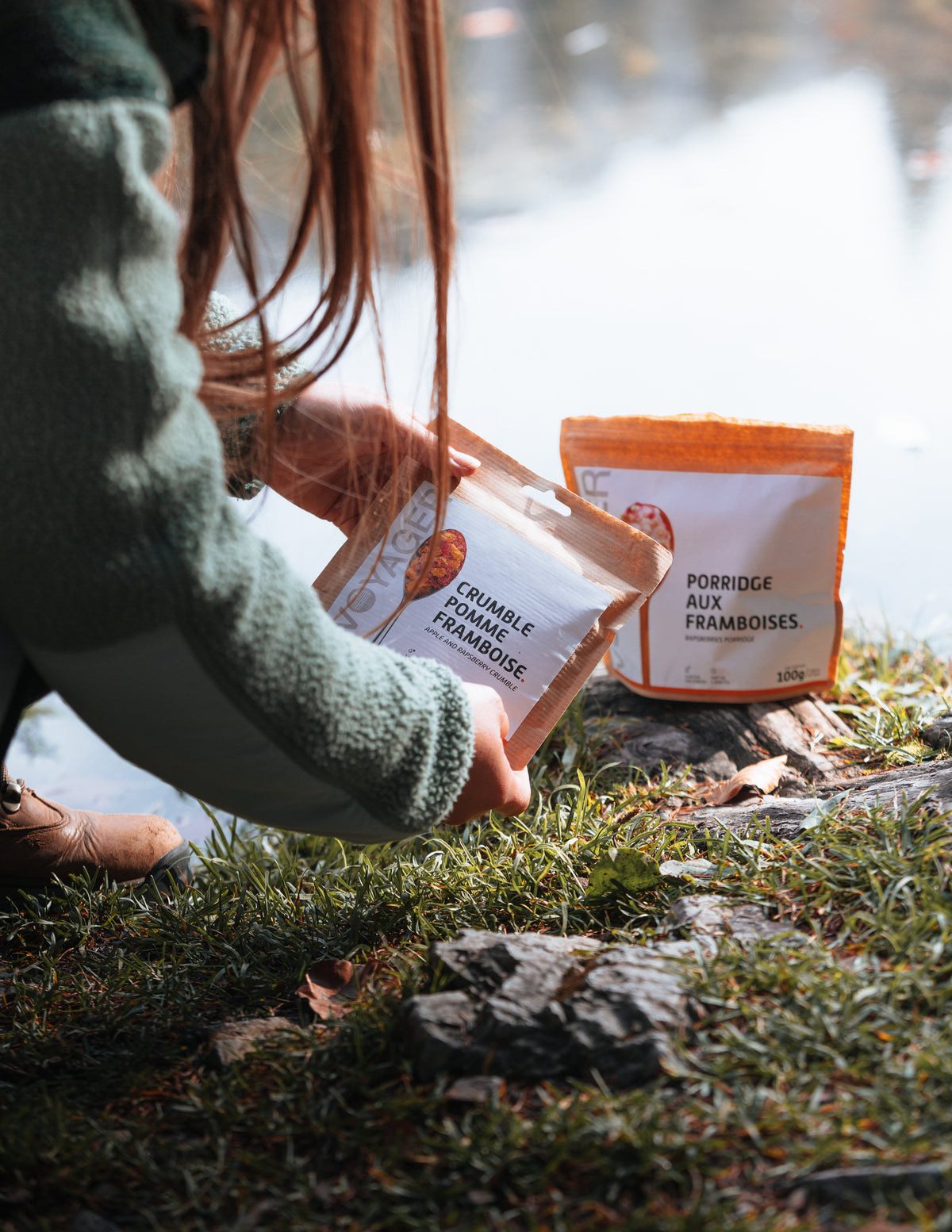 All the pleasures of adventurers 🌎
Our customers say it best
TO TRAVEL
Want to know more about VOYAGER freeze-dried meals?
What is freeze-drying? Do I necessarily have to have hot water to prepare my freeze-dried meal? Should I store freeze-dried meals in the refrigerator? How long do the dishes keep? Or many other questions, click below :)
FAQs & Contact